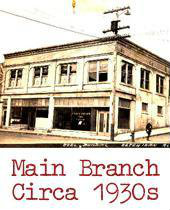 We offer several ways for you to contact us:
Call US
Customer Service
Monday to Friday, 9am to 5:30pm
Tel: 907-228-4474
Toll Free: 800-478-6101
Report Fraud
Tel: 907-2284401 (leave message after hours)
Email: [email protected]
VISIT A BRANCH
Find a First Bank Branch near you.
WRITE US
First Bank
2030 Sea Level Dr., Suite 300
Ketchikan, AK 99901
Contact Us
Our customers' financial questions, needs, and complaints are very important. Fill out this secure form and we'll get back with you promptly.